StoreWALL Heavy Duty Wall Panel Carton (2438mm)
8-HD-BW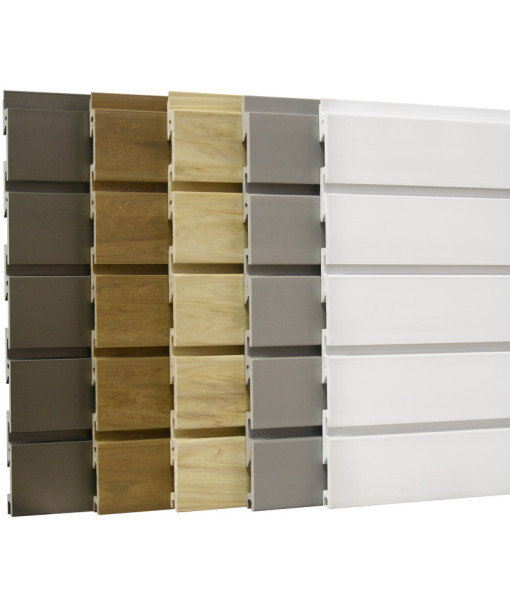 StoreWALL panels are ideal for just about every use around the home, garage and even workshop. Each panel is waterproof, versatile and significantly stronger than most storage or slatwall panels currently available in Australia.
Our slatwall panels are made from toughened PVC and are water and mould resistant

2400mm Heavy Duty Wall Panels come 4 panels per carton, covers 3.71 squared meters.
The dimensions of each panel are 2438.4mm x 381mm x 17.7mm.

The Storewall Heavy Duty colour range includes Graphite Steel, Rustic Cedar, Global Pine, Weathered Grey and Brite White. Please contact us directly if you are interested in any colour outside of Weathered Grey.
We offer compatible Heavy Duty InstallStrips for easy installation. The InstallStrip-HD simplifies installation, provides superior strength, increases versatility and enhances aesthetics.
We recommend that you utilise our InstallStrips for a more secure installation. Each 914mm InstallStrip-SD can be separated into 609mm or 304mm sections to provide a truly customisable installation.
Recommendation: Two InstallStrip-HD for EACH 2.4m panel (qty 8 InstallStrip-HD for one case of 2.4m panels).
Please note – 2.4m long cartons ship via common courier (not via Australia Post).
Find Storewall slatwall panel specifications here.
Find Storewall slatwall panel brochure here,
Standard Duty Colour Options
Weathered Grey (0)