Standard Duty Wall Panel (1219mm) - Single Panel
00041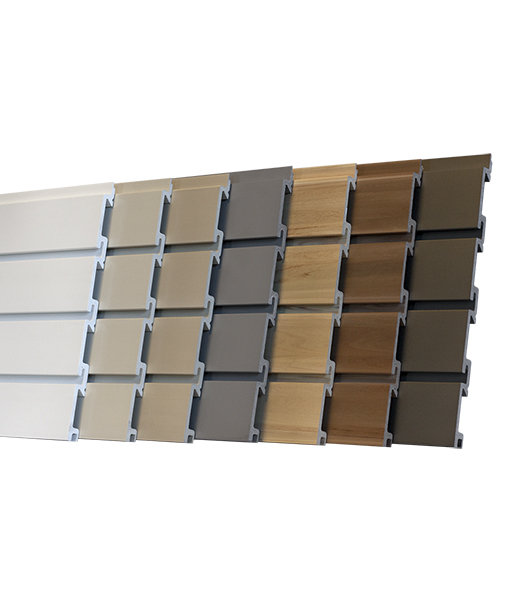 This is a single 1.2m Standard Duty Wall Panels. Each panel is 1219mm (length) x 304.8mm (height) x 16.7mm (thickness).
1 panel covers .371 sq meters.

The Standard Duty colour range includes Weathered Grey, Brite White, Global Pine, Rustic Cedar and Graphite Steel.

Please contact us directly if you are interested in any colour outside of Weathered Grey.

Our new Standard Duty wall panels are compatible with a Standard Duty InstallStrip-SD for an easy, hidden behind the panel installation.
We recommend that you utilise our InstallStrips for a more secure installation. Each 914mm InstallStrip-SD can be separated into 609mm or 304mm sections to provide a truly customisable installation.
Recommendation: One InstallStrip-SD for EACH 1.2m panel.
Please note that all StoreWALL panels are shipped via courier.
Find Storewall slatwall panel specifications here.
Find Storewall slatwall panel brochure here,
Standard Duty Colour Options
Weathered Grey (0)