StoreWALL 1219mm Ledge Shelf
SH-5-48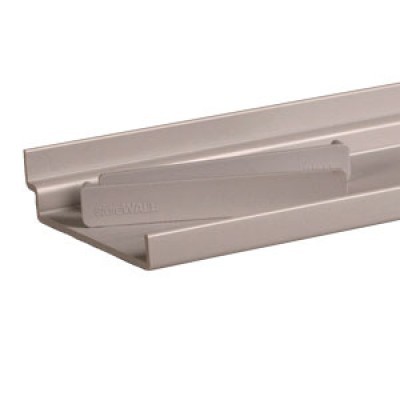 The 127mm x 1219mm Ledge Shelf fits directly into storeWALL as well as other conventional slatwalls.

Shelves are moulded of strong, lightweight thermoplastic, do not require paint or finishing, and are simple to keep clean.
This shelf is 1219mm in length and comes with pre-installed end caps.
Release your creativity; ledge shelves can easily be converted into a custom display shelf or tool organiser.
Water and most chemicals do not effect this durable shelf.
25mm Height x 1219mm Width x 127mm Depth
The 1219mm Ledge Shelf does not require brackets as it fits directly into StoreWALL wall panels.
Maximum recommended weight capacity 18KGs. Assumes your wall panels are installed with InstallStrips.