StoreWALL 1219mm Metal Shelf
SH-HD-METAL-48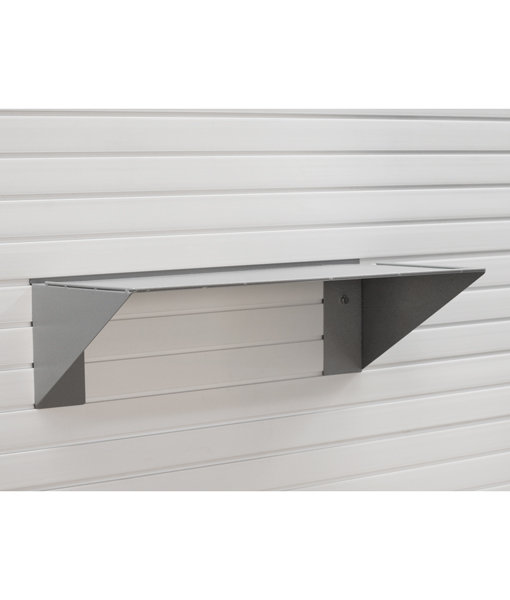 StoreWALL's 1219mm Metal Shelf is made from solid industrial grade steel, with a steel reinforcement bar on the underside. It will keep all your items safely stored up and out of the way. Secured with our CamLokTM backplates, and coated with a heavy duty powder finish, the shelf will stay put and hold up to years of wear and tear.
1219mm Metal Shelf dimensions: 1219mm long x 393mm deep x 254mm high
StoreWALL's 1219mm Metal Shelf Maximum recommended weight capacity 90KGs assuming the wall panels are installed with InstallStrips.