StoreWALL 127mm Single Hook
HK-S-5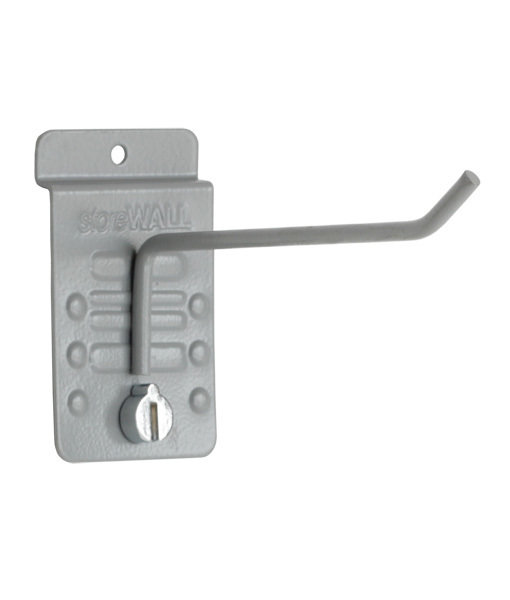 Stock Due Mid Feb 2019.
Our 127mm Single Hook is one of the most popular offerings from storeWALL!
A great value accessory, this hook lets you store bigger items, or just organise more of them in one place!
Like all of the storeWALL hooks, the 127mm Single Garage Wall Hook is CamLok™ equipped, and ready to go to work!
Try one today. Better yet, try 2!
127mm Single Hook Unit of Measure
Sold as 1 piece
127mm Single Hook Specifications
127mm L x 50mm W x 88mm D
127mm Single Hook Maximum recommended weight capacity 15KG. (wall panels installed with InstallStrips)