StoreWALL 812mm Shelf
SH-10-32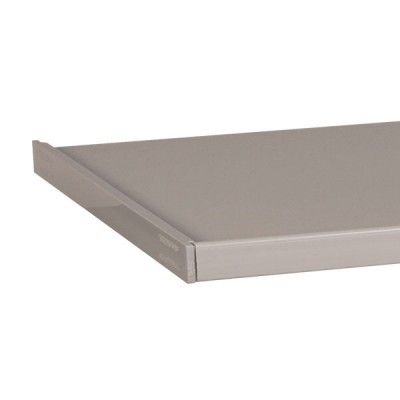 This 25mm x 812mm Shelf is a sturdy plastic shelf has as many uses as you can think of. One side has no edges, flip it over and it is a tray with a lip edge all the way around. Attaches to our storeWALL wall panels with our 254mm Brackets (sold separately).

Maximum recommended weight capacity 45KGs. Assumes your wall panels are installed with InstallStrips. NOTE: Weight on shelves must be evenly distributed. Brackets must be 152mm in from shelf ends for this 25mm x 812mm shelf.
Sold as ONE Shelf (Brackets NOT Included).