StoreWALL Angle Rack Hook
HK-ANGLE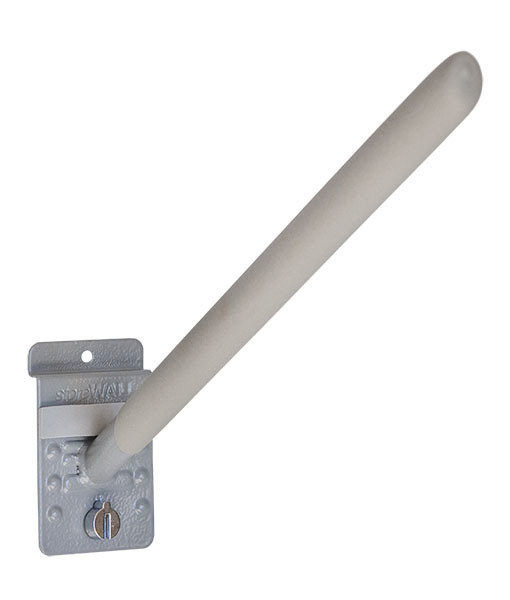 When used in pairs, the Angle Rack Hook is perfect for keeping your skis, snowboards, skateboards and other items safely stored. Covered in a rubberised coating, and held in place with storeWALL's Camlok, the Angle Hook ensures items can be easily removed and replaced without scratching items or knocking hooks off the wall.
Sold separately. Recommend purchasing in pairs.
Angle Hook Unit of Measure:
Sold as 1 hook
Angle Hook Specifications:
The prong reaches 317mm off the wall with a total height of 209mm.
Angle Hook Maximum recommended weight capacity 13KG on the prong. Greater weight capacity closer to wall surface (wall panels installed with InstallStrips)