StoreWALL Bike Kit - Basic
Bike Kit Basic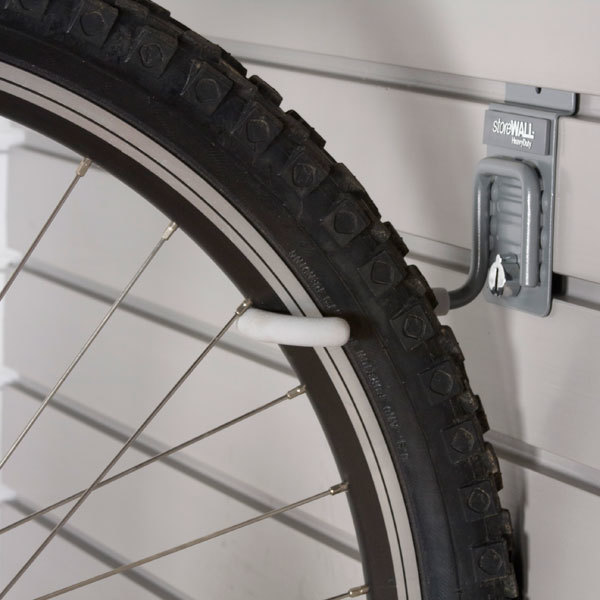 StoreWALL's Basic Bike Kit is a great way to get started with StoreWALL. Bikes take a lot of room in any garage and setting up handy wall panels to hang them on clears them off the floor, freeing up precious space.
StoreWALL's Basic Bike Kit is designed for one bike only but can easily be expanded. Add more panels and more hooks as you need them. Expand with other accessories like baskets and bins. Whilst we recommend InstallStrips for added strength, they are optional with this kit. If you choose not to use them, simply screw the panel directly into your wall (ensuring you screw into studs).

The Basic Bike Kit includes:
1 x 1.2m Standard Duty wall panels (Weathered Grey Colour)
1 x J Hook
Each panel is: 1219mm (length) x 304.8mm (height)
Screws can be purchased from your local hardware store.
Installation
InstallStrip (11.05)