StoreWALL Brushed Chrome Clip
CLIP-CH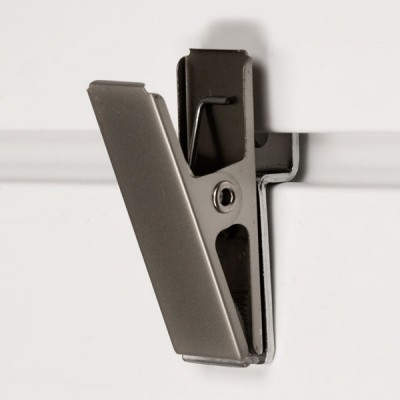 The StoreWALL Brushed Chrome Clip is a simple solution for your slatwall for hanging gloves, clipboards, signs and even clothing. Each brush chrome clip can be attached to any conventional slatwall.

Padded clip inserts add protection and grip strength.
Twist Fix mount will also fit conventional slatwall.
Uses:
Display, notes, crafts tools.
Specifications:
19mm W x 27mm D