StoreWALL Small Wire Shelf
SH-WIRE-SM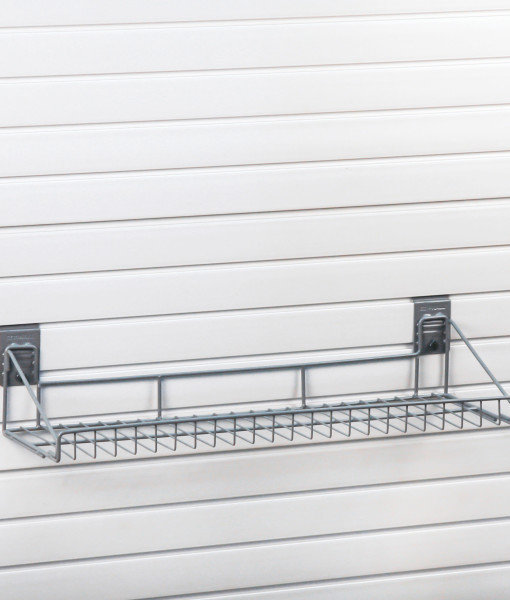 The Small Wire Shelf is designed for storing items such as a tackle box, small cooler or tool box. It is perfect for places where brackets cannot be used. Adaptable for use in the garage, basement or pantry.
Need more space? Look for our Large Wire Shelf.
Let's check out our dimensions: 762 mm across, 254 mm off the wall and 190 mm in height
The StoreWALL Small Wire Shelf has a maximum recommended weight capacity of 34 KG (assumes wall panels are installed with InstallStrips).